Selection of tax zone / country of delivery
About us & what we move in Germany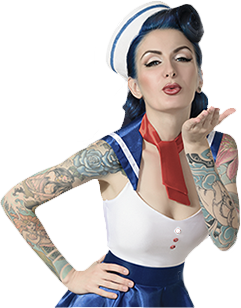 For more than 20 years Body Cult has been a dedicated player in the German tattoo business.
Working with perfect colors and high quality equipment has been our No. 1 goal ever since. Body Cult Tattoo Supplies provides our customers and fellow tattoo artists with high level premium products.
Consistent technical development, international relationships and a huge variety of premium products led to Body Cult Tattoo Supplies becoming one of the biggest distributors for tattoo supplies in Germany and Europe.
As one of the first suppliers we have always and exclusively sold items that convinced us of their value. Our customers appreciate our huge selection of innovative and high-class products, which satisfies the needs of a professional tattoo artist.
Our stock is filled with over 1000 different items, which will fulfil any supply desire you can think of. Professional tattoo artist will be inspired by the creativeness and innovations which will improve their everyday work life.
Precision tattoo machines, high quality needles, reliable hygiene products as well as studio supplies and furnishing make us the preferred partner in terms of tattoo supplies.
We focus on the quality of the tattoo colors our customers use which is why we exclusively market Eternal Ink Tattoo Colors, the No. 1 brand in the United States. As general importer and main distributor we ensure the access to these high-quality products and guarantee a fair amount of goods.
We won't be satisfied until our customers are. That's why we are on hand with help and advice for our tattoo-colleagues and try our best to constantly be one step ahead, so that our customers always stay the first to benefit from the novelties and new ideas on the tattoo market.
We're on it, we promise!

We wish you good business with Body Cult, your competence center for tattoo supplies!
Visit us in our warehouse
Individual advice • Showrooms • Product presentation