Intense - Bright - Flashy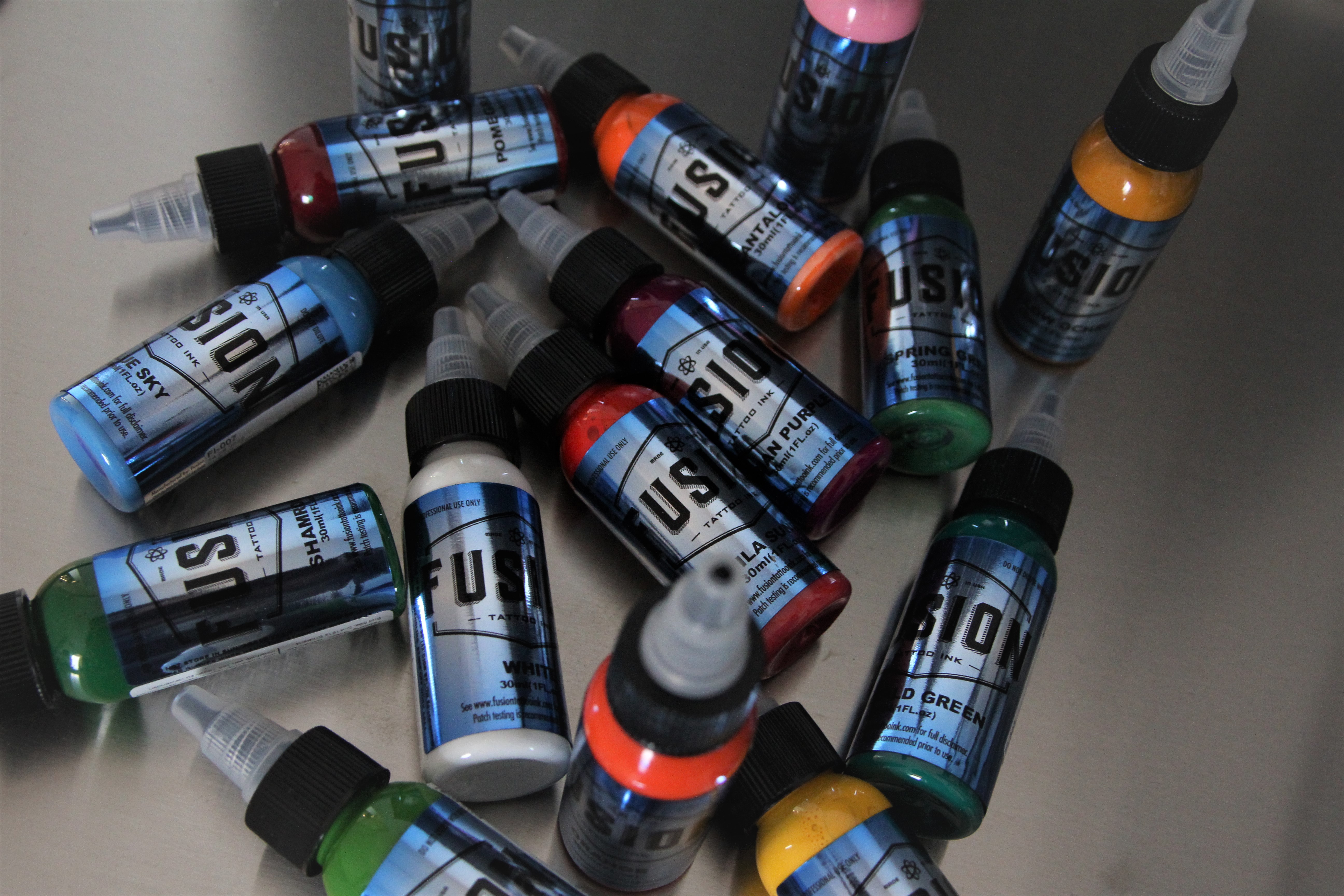 Fusion Ink dropped like a bomb a couple of years ago when it first was introduced to the market.
This brand came pretty much out of the shadows and established itself within a short amount of time as a big player in the market.

Fusion Ink is the brain child of Adam Everett and Next Generation.
They fused to develop Fusion Tattoo Inks which are of very high quality and appear brighter and stonger
than all other ink brand that have been know before. In 1995 Adam Everett realized his vocation is to developpigments and
within the next 15 years he helped introducing various tattoo inks to the market which became state of the art of ease-to-apply tattoo pigments.

In cooperation with Next Generation, a company being present in the tattoo industry since 1991
he proudly presented a new and extra-ordinary tattoo ink range which should grow its reputation over the next couple of years.
 



We have checked Fusion Ink products all over and the sudden hype which it created.

 

What is Fusion Ink?

Fusion Ink are tattoo inks which promises tocontain a way higher concentration of pigments than other brands on the market.
This is why Fusion Ink also does not include any filling substances or other
unnecessary ingredients to its products as it has been seen with other tattoo inks.
 

What makes it special?

These high-concentration tattoo inks makes tattooed results phenomenal -
bright colors, intense vivid colors and long lasting brilliance.
This strong color fastness is not only visible in freshly tattooed skin, but also stays in it for a long time.
The difference compared to other tattoo inks is easy to see.

Many big fish of the international tattoo scene use Fusion Ink like Deano Cook,
Jeff Gogue, Juan Salgado, Mike Cole, Nikko Hurtado, Rick Walters and Roman Abrego.
They are all convinced of the great quality and trust it to bring their art under the skin.

Are the inks tested and vegan?

All tattoo inks by Fusion Ink are made out of mineral or plant-based organic pigments. So they are vegan.
Furthermore they conform with the German tattoo law and are marketable according to the European Resolution ResAP(2008)1.
 

Fusion Ink and its color range

Fusion Ink offers a wide variety of different hues of colors so that all tattoo artists will be satisfied with the product spectrum.
Including about 170 color tones there is no color which you couldn't think of.

Be inspired by the unmatched luminosity of these tattoo inks and be excited!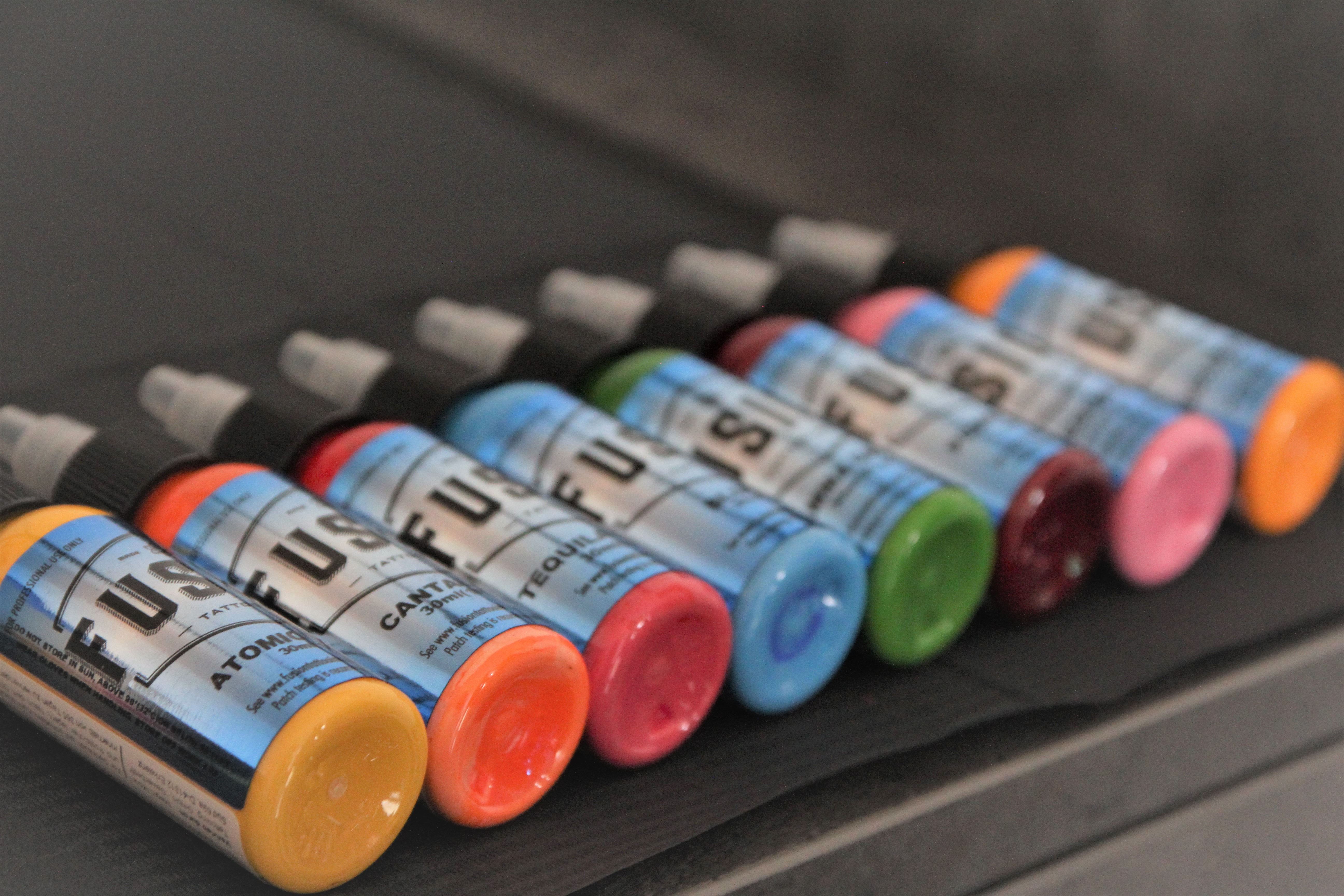 We are totally flashed by Fusion Ink!

After testing Fusion Ink in our own tattoo shops for a while we decided to not withhold
you this excellent ink brand and so we finally added them to our product range.