Loaded and unlocked in the tattoo session!




Do you have high demands on you and your tattoo work?
Do you want to be well-equipped and master your tattooing routine with ease?
→ Then you can not set around our High Quality Tattoo Cartridges "Parabellum"!

 
Why? - Well, that's what we like to explain to you:



The term parabellum actually means a caliber in weapon technology, so why did we call our new needle modules martial after one of the most common cartridge dimensions?
We would like to show you that the high compatibility, efficiency and quality of the Parabellum measurement are also the features of our new Tattoo Cartridges.
And for all of you "The Inked Army Soldiers" also applies:



"Si vis pacem para bellum - If you want peace, prepare for the war!"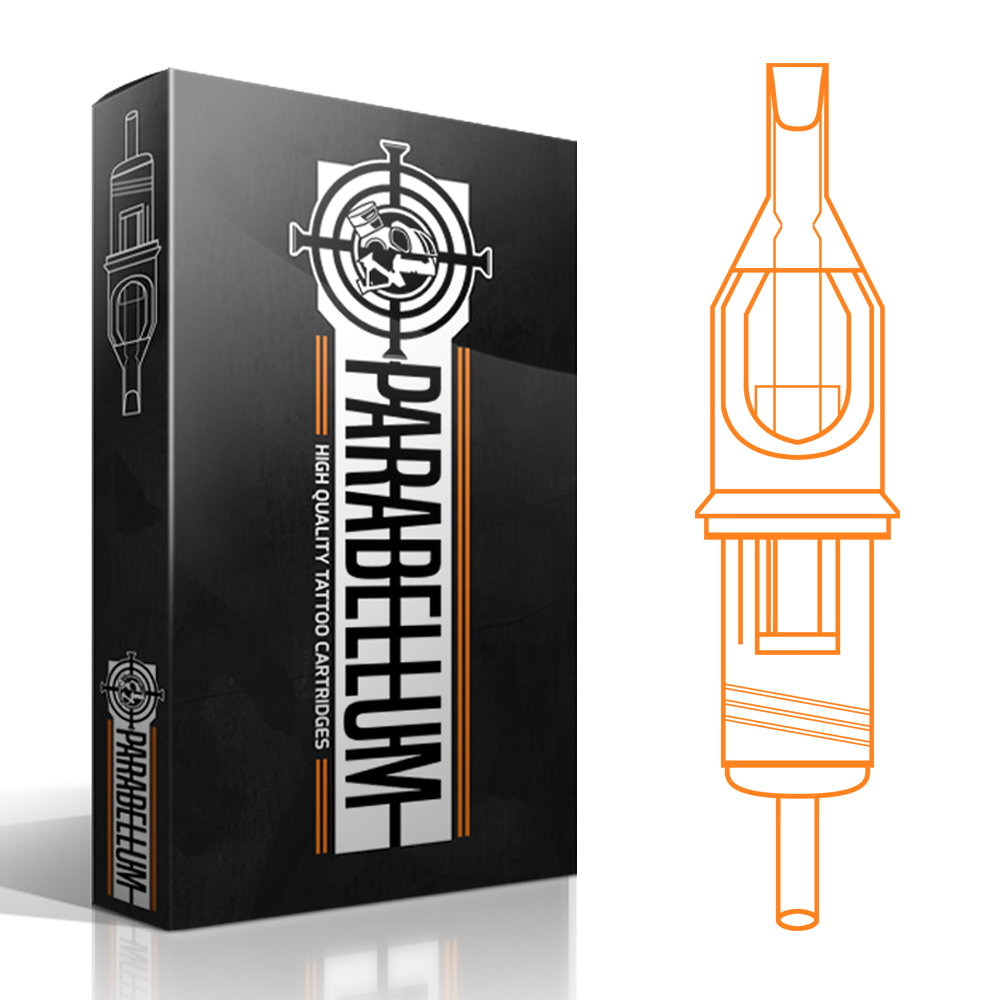 So, if you want to do some amazing tattoos, you should prepare well and stock up on the best needles the market has to offer!

Our new needle modules are unbeatable in terms of performance and quality, so there was no question of giving them a name that does them all honor.

Parabellum Tattoo Cartridges offer you high-quality needle modules with a new elastomer ring return system that reliably and fluidly transfers the power of your tattoo machine to the skin.

The Parabellum Needle Cartridges come with 10 pieces per pack and are also packaged individually and sterile for maximum hygiene in your tattoo studio.

Our Parabellum needle modules are available in different thickness and sizes, thus there is the right needle configuration for every tattoo and every tattoo artist.




Convince yourself and find your type-appropriate
needle modules: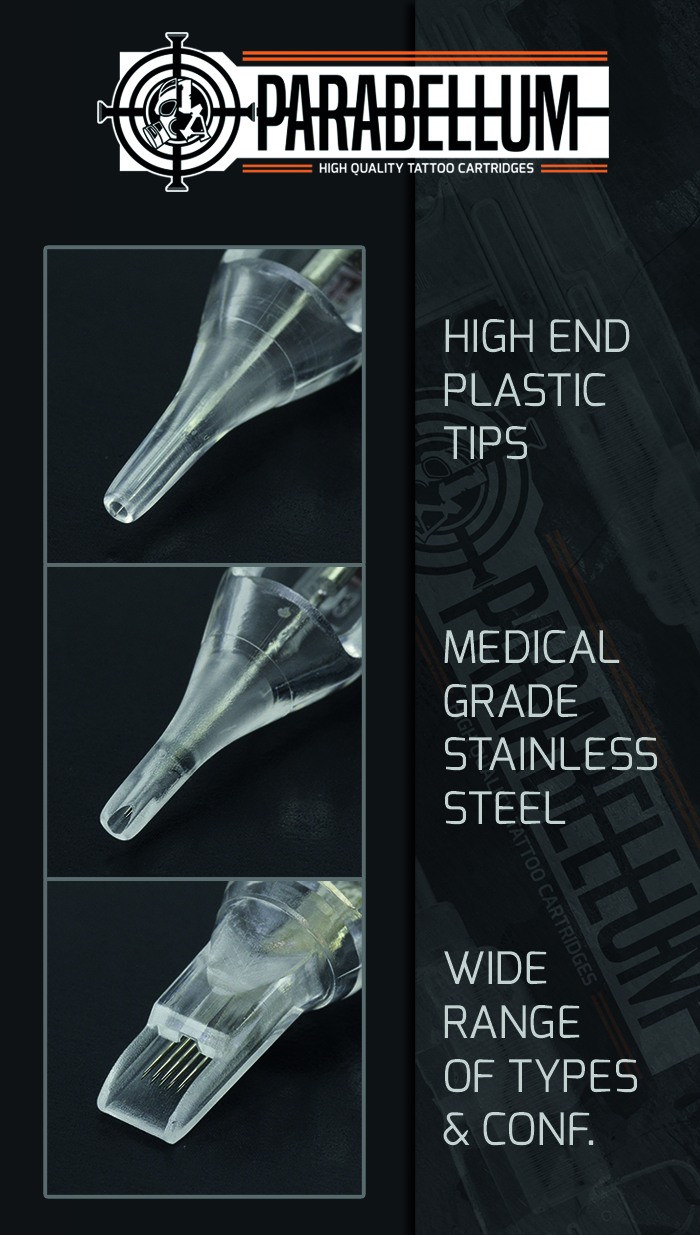 LINER
⇒ High quality liner needle modules for all applications
#10 Liner 0,30 LT 3/5/7/9
#12 Liner 0,35 LT 3/5/7/9/11/14
#14 Liner 0,45 LT 1 (Round Tip)
⇒ Very precise and closely soldered tattoo needles for finest outer lines. Individually and sterile packed.
#12/0,35 XLT 3/5/7/9
⇒ For intensive linework, such as oldschool linework and rich shades
#12/0,35 MT 3/5/7/9/11/14

 
⇒ Flat magnum needles for all types of shades and especially suitable for colorpacking.
#10 / 0,30 LT 7/9/11/13/15/17/19/21
#12 / 0,35 MT 5/7/9/11/13/15/17
 
⇒ Suitable for very gentle shades and even gradients.
#10 /0,30 LT 7/9/11/13/15/17/19/21/23/25/27
#12 / 0,35 MT 5/7/9/11/13/15/17/19




Matching with our Parabellum needle modules, we also have the "The Inked Army BARREL - Disposable Cartridge Grips", thus ensuring an ideal grip and a fluid interaction of all components.
And the best: The individual products are color-matched exactly, which makes them a real eye-catcher.