Over hedge and ditch we bring our wide range of products to your door (or atleast nearly)
Fairs, conventions, events we have already attended, respectively we will attend in future.
Don't forget that on our exhibition stands you can always get samples and goodies and benefit from our convention offers!
We also bring your goods to fairs! Leave us at the end of the ordering process a short comment with "pickup fair" and the respective city.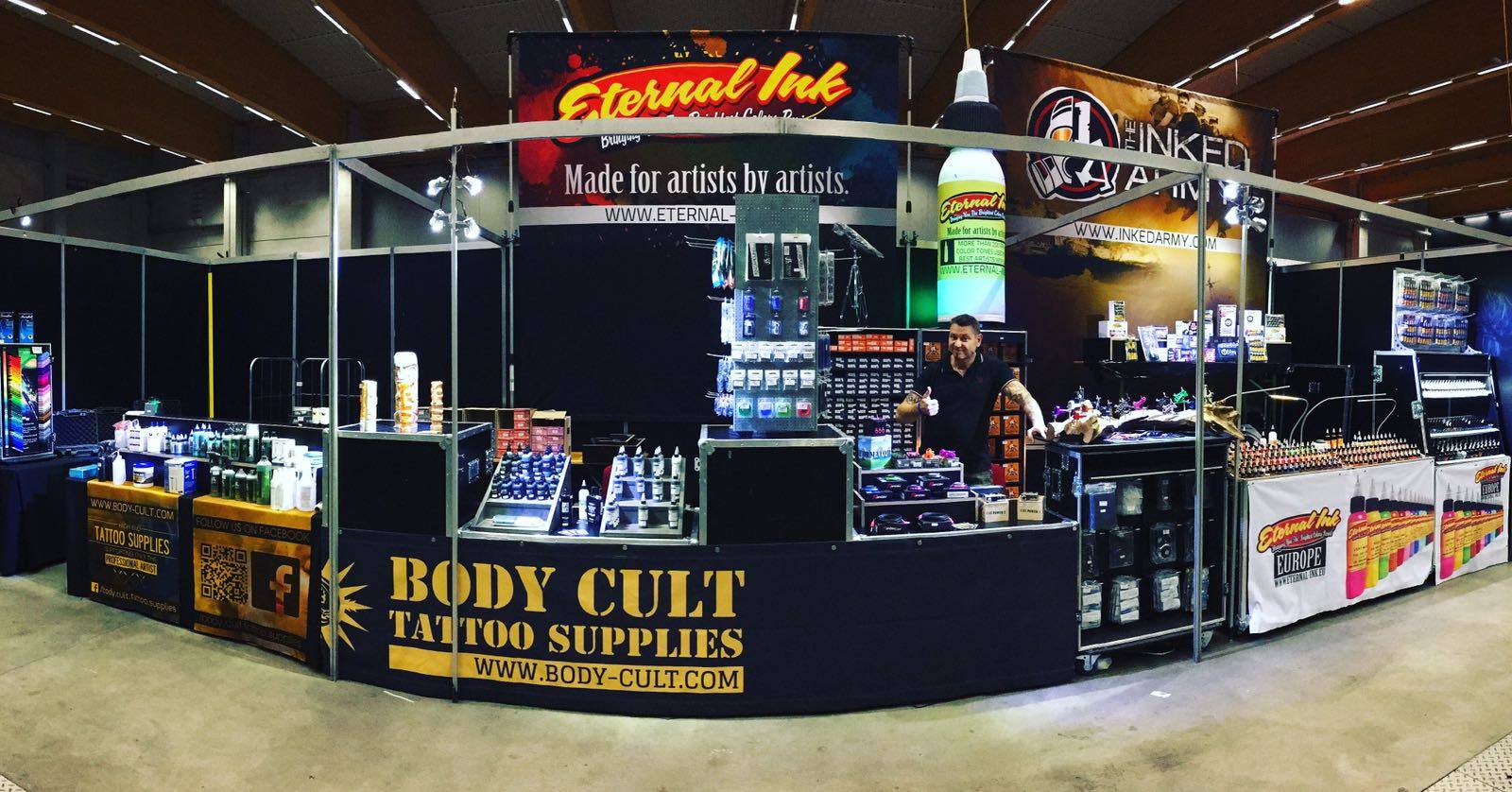 News
28. January 2019
Body Cult
We have something new for you... Something that is incredibly powerful: the Musotoku Power Supply in The Inked Army Edition !
25. January 2019
Body Cult
Do you have high demands on you and your tattoo work ? Do you want to be well-equipped and master your tattooing routine with ease? → Then you can not set around our...
Follow us on Instagram
Follow us on Instagram, comment and share your experiences with other users. We count on you!