Hexx Hexx is past, Oxx, Oxxo, Oxxolon is the future!


We have a great miracle cure for you!
Let yourself be inspired:
As you can see in our video, Oxxolon musn't be missing in your range of tattoo equipment.
Now you can fully focus on your artwork in the skin and clean soiled tattoo needles and grips within seconds.

Why don't you just make your work easy?
Why invest a lot of time in cleaning your tattoo accessories when Oxxolon is available?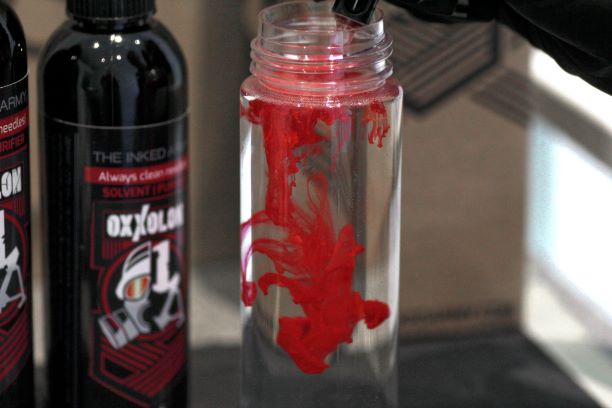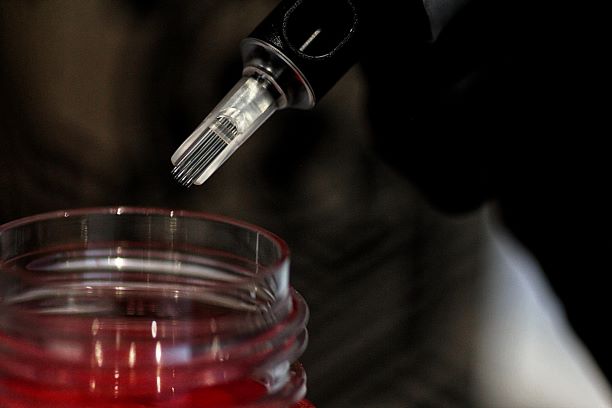 All you need for this " witchcraft" is a cup of water. Even a small amount of Oxxolon is enough to remove tattoo ink quickly and completely from the tattoo needle tip. Simply dip the needle into the cup and wash it out. Also, the color in the top chamber is removed. Then you simply dry it off with a paper towel. Through this process, Oxxolon can avoid getting unwanted color gradients and keeps the used gray tone.


Of course that was not the only benefit you get from it: your sensitive needles are spared during tattooing by an ecological corrosion inhibitor and remain sharp until the end of your session for your most precise work.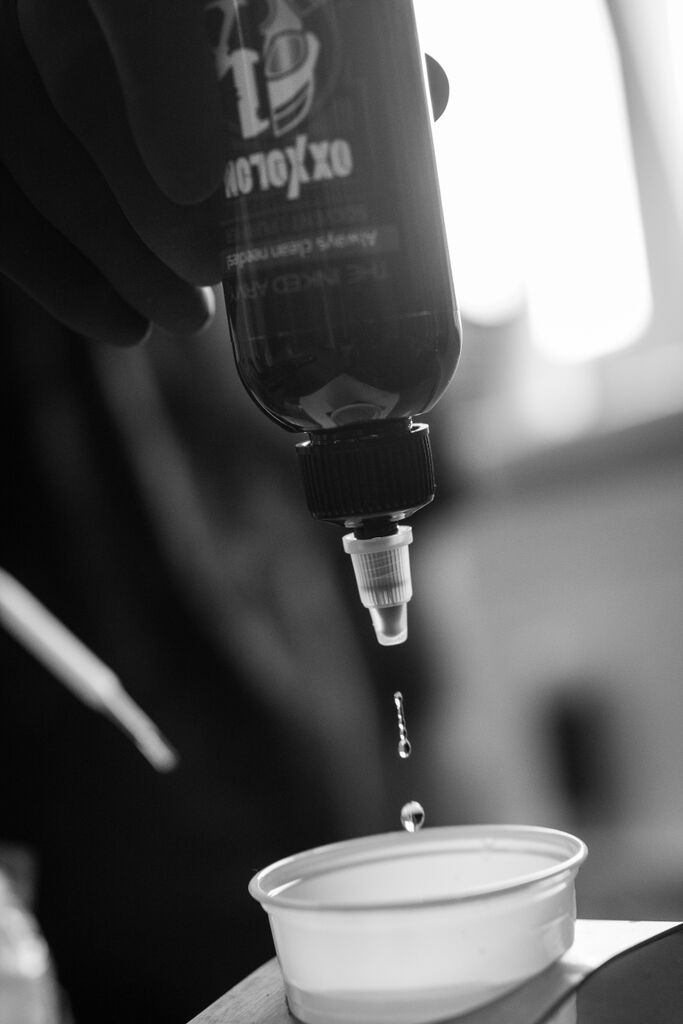 Sounds good?
It it good!

You also save effort and even do good for the environment,
because Oxxolon is, unlike other "chemical bombs", easily biodegradable!


Oxxolon is based on the knowledge of veterans of the tattoo industry and young, ambitious tattoo artists.
The combined knowledge has been developed into this new, innovative product.


The extravagant design also makes Oxxolon an eye-catcher in
your tattoo studio.




Test it yourself and give us feedback if we could convince you
with Oxxolon!



OXXOLON
⇒ GET HERE