Welker Machines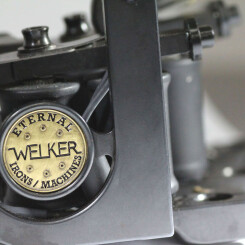 starting from
277,53 €
including 16% VAT. , plus shipping
(239,25 € excl. Tax)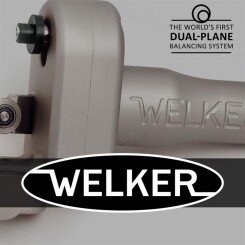 starting from
326,25 €
including 16% VAT. , plus shipping
(281,25 € excl. Tax)

Welker Machines
Machines from the Welker series meet the highest demands in terms of form, elegance, innovative technology, processing and material quality.

They have a stable and burnished steel frame made of one piece of CNC with self-developed handle quick release device made of brass.
After about 10 high-quality and successful coil machines, Welker Machines now presents its own Rotary Tattoo Machine.
As with his coils, Terry Welker also offers technical innovations such as the self-lubricating components of the engine for its rotaries, which means that the machine no longer needs to be oiled. In addition, the speedy design of the axle, mounted on a special mount instead of a bushing, ensures a long life. The Adjustable offers an individual adjustment by a spring-loaded adjusting screw. Firmer, this makes the punch harder (Lining), loosened it is ideal for color-packing to shading.
The standard version of the Welker Rotary has a medium lift, adjustable via the voltage of the power supply. Ideal for lines and shades.
We also have the antique editions of the Welker Irons in our assortment. Every tattoo machine is unique, none are alike.