AFTER CARE
Page 1 of 1
12 Items Found, Show items 1 - 12
---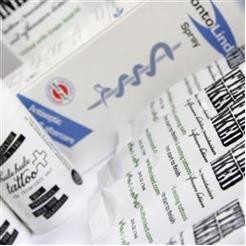 In order for customers to be completely happy, not only does the tattoo have to look good, the healing process has to be pleasant as well. 

Various products that will sooth the skin, prevent infections and speed up the healing process will await you!
We solely offer you trusted and thoroughly tested products from popular brands like After Inked, Papaya Jack, Ease Grease, our own brand The Inked Army and many more!

Have you tested our The Inked Army Lock Down Blood Stopper? When applied to freshly tattooed skin it will close the pores and stopps bleeding and secrete discharge. The skin immediately looks and feels like it was already healed - no more annoying and unhygienic sweating under foils! Give it a try!

If you have any questions about the tattoo after care, then just contact us.