Frequently Asked Questions
You have the questions, we have the answers. In fact, there are some questions that occur more often than others, and for this, of course, we also have an informative FAQ section. Whether orders, shipping, accounting or even product-relevant areas for the use of our tattoo equipment, here you will find our collected knowledge.
So click through the individual topics and if there are still questions, then just write us via our contact form!
For further questions, please click on the button and send us your request via our contact form.
Our Company & your account
You can simply click on "Forgot password", enter the email address you used to register with us and you will receive an email from us with which you can renew your password.
Under "my account" you can change your billing address or password at any time.
If you are unsure, you can of course contact us at any time!
You are a tattoo artist from the south of Germany or just passing through? Then stop by at our Streetshop!
Directly at the A8 (next to LEGO-Land) between Stuttgart and Munich.
Body Cult GmbH
Wilhelm-Maybach-Str. 1
89312 Günzburg
Phone: +49 (0) 8221 257 330
Opening hours: Mon-Fri 8.00 a.m. - 5.00 p.m.
To give tattoo novices or tattoo customers the opportunity to gain access to high-quality products, you can also register as a private customer in our online store and thus have access to selected items!
Payment
If you have misplaced your invoice, you can request a new invoice by e-mail at any time.
To do this, we need your name, customer number, date of purchase and, if possible, the invoice number (if necessary, the exact amount for which this invoice was).
As soon as we have this information, we will send you a new invoice by email.
No, unfortunately only one voucher can be redeemed per order when ordering online.
If you want to redeem another voucher, please let us know in advance by e-mail or phone.

Important: we always need your order number and the second or third voucher code to be redeemed.

Please note: a redemption of the second voucher is only possible if no payment has been made yet!
After you have sent your order, you will receive the payment details by email.
Once you have transferred the money, you have to expect 1 - 2 business days extra, which the bank needs to credit the money to our account.
As soon as we receive the confirmation from the bank, your package will be on its way!
Refunds are always collected in our accounting department, so this can always take a few days.
However, you can expect the repayment on your account within the next 4-5 days.
Shipping
Within Germany, your package should be with you after the order within 3 business days at the latest.
If you need your package faster, we can offer you express shipping from DHL for a small extra charge.
Under payment and shipping you will find more information about the shipping of your order!
As soon as your DHL package leaves our warehouse, you will automatically receive an email in which you will find all the data, including a link, to track the status of your package. 
If you have not received this email, you can always send us a short email or contact us by phone, then we will gladly send you the tracking number!
We offer different shipping methods depending on the country and weight. You can find a detailed list of all available shipping and payment methods under Payment and Shipping.
We ship your order within Germany free of shipping costs. This only applies to online orders with DHL from 100,- € net value of goods & GLS from 250,- € net value of goods.
No, we have no minimum order value.  You can also order from us at a small price.
Return - Complaint
You can find all the information you need for this under the right of withdrawal for consumers. 
Please note that this right of withdrawal only applies to consumers and commercial customers are excluded.
External damage: If external damage (e.g.: major holes in the carton) to the package was detected by the shipping partner upon delivery, then refuse to accept the package from the package carrier with the reason: "External defects".

Damage inside the package: If the damage is not visible externally and only becomes apparent when unpacking, then please click on the link below. The damage report form can be downloaded via this. The completed form, together with the damaged goods (including all present shipment components), must be handed in to the nearest branch within the next 7 working days. After processing, the respective branch will inform you of the inspection result.
Click here for the damage report form.
You can contact us here at any time, just have your customer number or order number ready.
We will then initiate an investigation for you with DHL:
What happens now?
DHL checks whether all the information required for the search is available.
DHL searches for your package. Due to high parcel volumes, this step can take up to 3 weeks in individual cases.
As soon as DHL has found your package or is certain that your package has been lost, they will contact us again and we can discuss the next steps with you.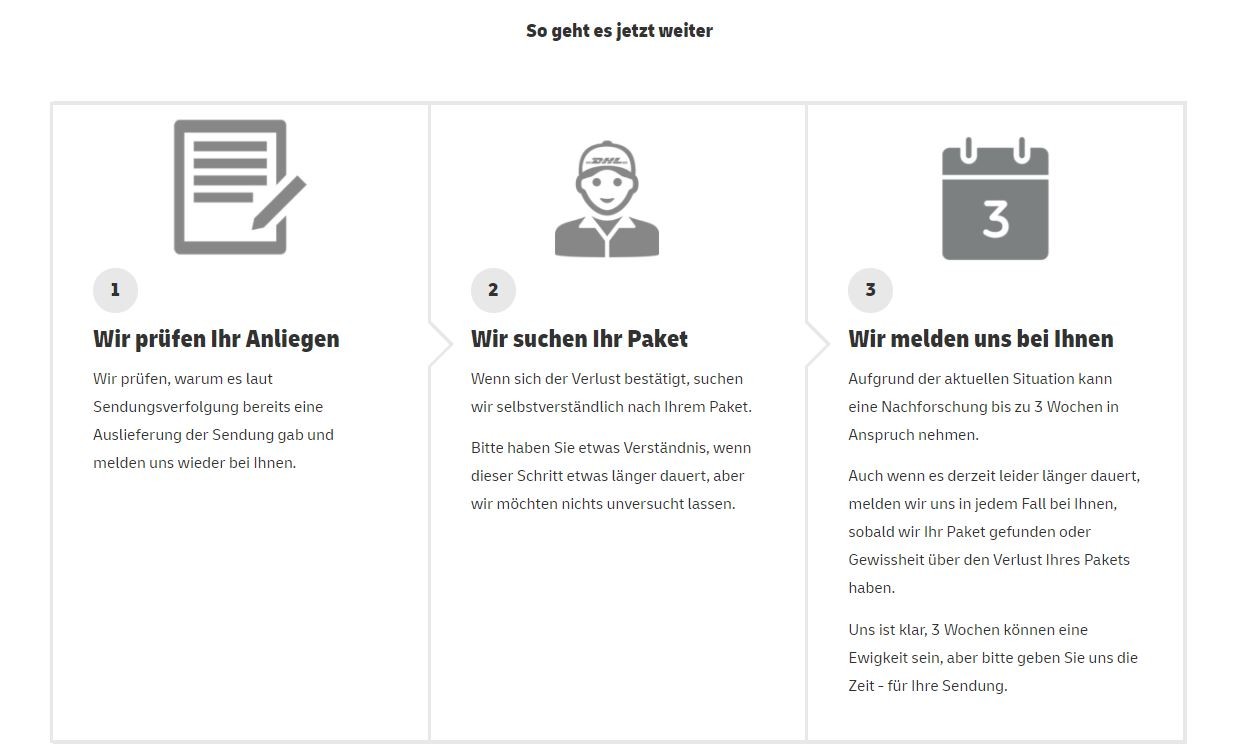 Products
All inks that you can find in our online store are tested to the current Reach specifications and therefore Reach-compliant and can be used without hesitation.
You can always send us an email with your question: shop@body-cult.com
Or you can simply call us at the following number:
+49 8221 25733-0
You can also find the tab "Questions about the item" at every product. Here you can also send us your message or question directly.
We strive to always provide you with a large selection of all products. 
If it should happen that your desired item is sold out, it is best to be notified by e-mail as soon as it is available again: In the respective item you can click on the tab "notify when available" (next to the item description) and enter your email address. This way you will know as soon as the product is back in stock.
Classic Freehand: Remove intermediate paper, start directly, is pressed through to the carbon paper.
Classic Sheet Carbon: Simply copy the drawn template, flexible and independent of machines.
Thermal Paper for all common thermal printers: Perfect to print your drawing directly in different sizes.
Thermal paper for thermal copiers: The drawing is printed directly on carbon paper.
All versions also available as Green Version - suitable for dark skin types.
We have made a short video for you.
In our wide range you can already find countless vegan tattoo products.
You can find information about this in the product description.
We put our attention more and more on sustainability and animal-free products.
In addition to vegan tattoo colors and vegan tattoo creams, you will also find articles that have been developed on a paper basis, such as our paper ink caps.
Or the THE INKED ARMY ECO FRIENDLY products: these are made of compostable and biodegradable bioplastic.
It's best to browse our site, as new products are added all the time.
Yes, in most cases there is a very small to low to non-existent amount of nickel, but since the REACH regulation this has to be stated on the labels.
You can always find the exact information about the amount in the ink certificates.
To be sure that the ink is tolerated, you could have an allergy test done by a doctor.
Product help
First step for troubleshooting: perform a battery reset (you can find the exact instructions in the video
here
).
No. Cheyenne machines are a plug and play system. The enclosed design has been engineered to make any maintenance or lubrication of the engine obsolete.

Opening and/or lubricating your machine will most likely cause the machine to fail. This will also void the warranty.
Explanation or small support for the adjustment of the sniper:
Depending on the environment, you can adjust the light perfectly.
To find the perfect light, you need to adjust the settings to the conditions. If you are in a room with cold ambient colors, it is recommended to set the light to 25-40% intensity and a relatively warm temperature of 3500-4500K.
If you are in a dark room with warm colors, you can achieve better results with higher intensities of light and colder temperatures.
Basically we recommend you a neutral dark background and as little direct light as possible. So always look for a spot to photograph where you have these conditions.
Of course, it is also important what effect you want to give the photo, it should finally be just as individual to your style as the tattoo itself.
So be sure to try out what works best for you and your style and play with the settings.
You will also find a QR code at the bottom of your Sniper Box, here you will be redirected to a tutorial video.
The installation can often be a real puzzle, but don't despair: We have shown you the most important steps that have to be followed during the configuration in a quick run.
This has the simple reason that the batteries have to be switched off specifically.
This means that if you only press the power button to switch off, the battery is only in standby mode, so to speak. It will continue to discharge without being in use.
Please do not forget to switch it off correctly! (You can find the exact instructions in the video here.)