Commitment
We at Body Cult are not just another online store for tattoo supplies, we are a direct part of the tattoo scene since 1996 and have always been involved in various causes that are in the interest of everyone who identifies with the tattoo industry. On this page you will learn more about the organizations and ventures to which we belong and for which we also want to inspire you. Because when it comes to associations like federations, it is essential to form as broad a democratic base as possible to achieve something positive.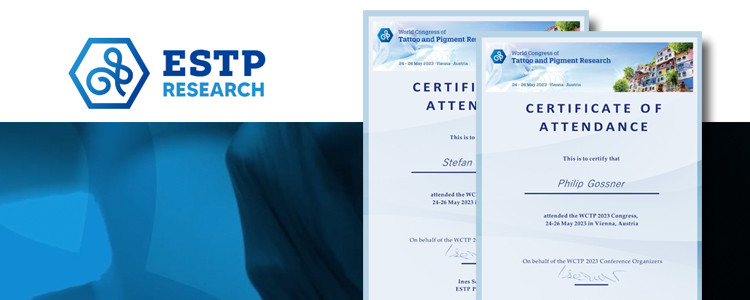 ESTP - European Society of Tattoo and Pigment Research
We have been a member of the ESTP, the European Society of Tattoo and Pigment Research, since the first, then called ECTP Congress. The ESTP was founded by dedicated dermatologists & physicians, chemists, government officials and experts from the tattoo and permanent make-up industry to collaborate on researching tattoos and especially tattoo colors on humans and the overall context on society in Europe and to eliminate ambiguities. Over the years, the ESTP has attracted many international members, which is why the biennial conference is now called WCTP, WORLD CONGRESS ON TATTOO AND PIGMENT RESEARCH.
We support the ESTP as a member, because we are convinced that only through exchange and scientific approach to the topic "tattoo" from as many perspectives as possible, the future of the tattoo industry and the safety of consumers is guaranteed.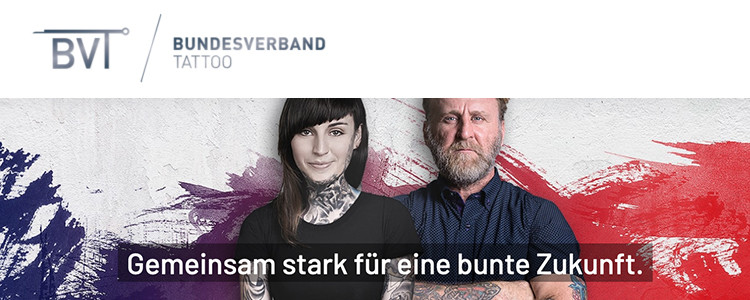 BVT - Bundesverband Tattoo
The Federal Tattoo Association is in our opinion the most important platform for representing the interests of everyone who cares about tattoos in Germany. As in any other industry, especially tradesmen of any kind are called to become a member of responsible association, because only in this way you can organize collectively to influence, for example, legislation, regulation and other social impact on their own professional environment for the better.
We are therefore convinced member of the BVT and really recommend all tattoo artists also join the BVT. Because in this way you can not only, as already mentioned your own interests collected and represented by joint financial efforts with legal counsel. Through the internal channels of the BVT one also remains always top informed about current legal and regulatory developments in the tattoo scene. Also for tattoo enthusiasts, the BVT offers a supporter membership, the cost of the memberships are also really very manageable, which is why we recommend joining in any case.