GET YOUR TATTOO SUPPLIES HERE!
We are your reliable partner since 1996 when it comes to tattoo supplies of the highest quality and at the best prices. Here you will find top brands of the international tattoo industry, as well as top sellers and the best regular deals and discounts!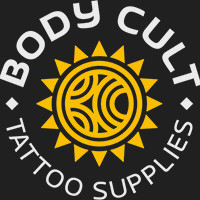 NEW PRODUCTS
We always have the latest products in the program, which has to offer the international tattoo market. Pre-orders are also possible!
CURRENTLY IN FOCUS
The Cheyenne NoFlation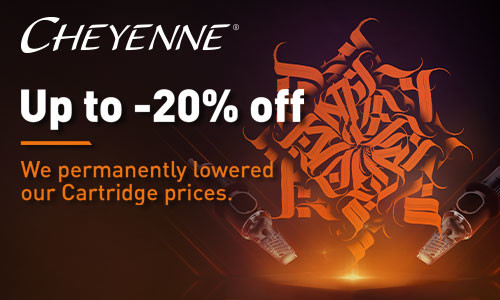 Cheyenne says no to inflation. Cheyenne offers a price reduction on their popular Tattoo Cartridges with NoFlation, which means permanent savings!
Ink Booster BUTTER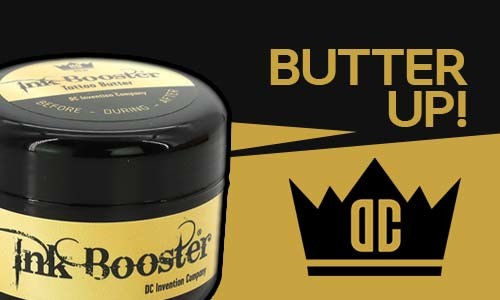 Ink Booster has been favourite of many tattoo artists for years when keeping the skin smooth while tattooing! Now also available as Aftercare.
Glamcor Elite X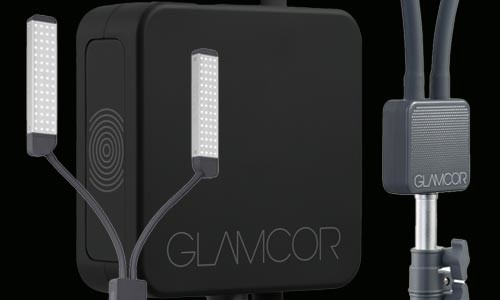 You feel benighted and wish for complete enlightenment? No problem, the Glamcor Elite X is easy on your eyes while tattooing and looks chic too.
OUR CURRENT SPECIAL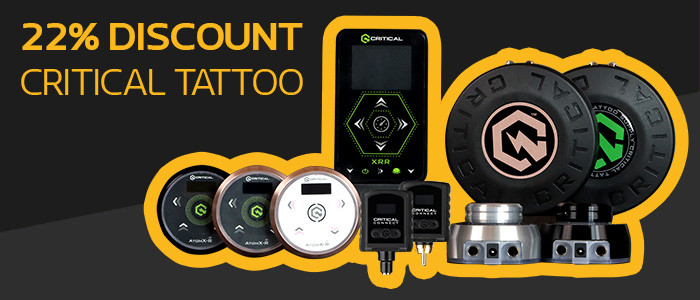 22% DISCOUNT ON CRITICAL TATTOO
With the big Critical Special you save 22% on the popular power supplies, batteries and foot switches. Valid until 01.10.23.
OUR OFFERS
Besides our monthly deals and discounts, we also constantly have items that we sell at bargain prices. Just check out our DEALS section!
FEATURED BRANDS
We are Master of the Brands, in addition to well-known top tattoo brands, you will also find many smaller brands that also convince with high quality.
OTHER POPULAR TATTOO PRODUCT BRANDS:
All information about our service, shipping and payment, products and much more can be found compactly and clearly in our Frequently Asked Questions.
For all other questions, whether about products, accounting, availability of items, you can always contact our support via contact form.
WELCOME AT BODY CULT TATTOO SUPPLIES
Here you will find what your tattoo heart desires! Our online store for tattoo accessories is not only characterized by the wide range and the best possible ordering convenience, but also convinces with fast delivery times and optimized access via your mobile devices.
Get to know us
You are a tattoo artist from the south of Germany or just passing through? Then stop by our Body Cult Street Shop! In 89312 Günzburg, Wilhelm-Maybach-Str. 1 Directly on the A 8 (next to LEGO-Land) between Stuttgart and Munich. We are constantly expanding our product range of various tattoo accessories to offer you the widest possible selection of materials and equipment for your tattoo studio. On request, you will also receive desired samples to test our newly introduced tattoo products.
Individual consultation on site or by telephone
In addition to our numerous products, we also offer you individual advice from our experienced experts on all topics from the tattoo areas, whether you are looking for spare parts for your tattoo machine, the right tattoo butter or tips and tricks for cleaning tattoo accessories.
Attractive conditions for dealers
We offer many products with our WHOLESALE program also for retailers. Whether exclusively sourced top brands, or our own innovative brands, we offer interested retailers various opportunities to expand their product range. For more information just follow the
link
.
Profit from our benefits and services!
* from 100€ cart value (net)
BODY CULT BLOG
In our blog and news page you will find our collected knowledge on various areas of the tattoo industry. Clearly and informatively written, we clarify about tattoo products, tips & tricks in everyday life of tattoo artists and many other topics. Have fun browsing!
The BODY CULT Shopping App
You want to shop even more conveniently and quickly? No problem, download our shopping app now and order easily on your cell phone.
Benefit from the following features:
Quick overview of all categories & product areas
Push notifications about the latest products
Note your favorites in your wishlist