HYGIENE & AFTERCARE
Our bestsellers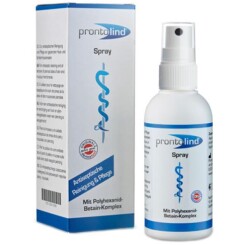 PRONTO LIND - After Care Spray - 75 ml
only
3,81 €

*
(3,20 € excl. Tax)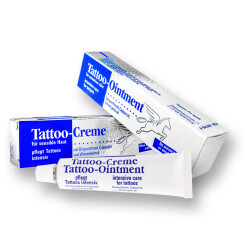 PEGASUS PRO - Tattoo Cream - Tattoo Ointment 25 ml
only
3,79 €

*
(3,19 € excl. Tax)
There is hardly anything more important than cleanliness and hygiene in a tattoo Studio.
So that your studio remains a germ-free zone, we offer here everything you need for daily hygiene when tattooing and especially after that.
You will find disposable gloves, bandages, other medical accessories, and sterilization equipment, as well as disinfectants, cleaning agents and all necessary hygiene products.
To protect your health and, above all, the health of your customers, we only lead high quality products from popular and trusted brands. Let us convince you of our assortment!
You've spilled tattoo ink, or paint splashes on furnishings? Then we can recommend Code Clean to you. The Inked Army's eco-friendly work surface cleaner removes even the most stubborn dirt in your tattoo Studio.
You are not sure what products you need, or just want a general advice on how to keep your tattoo studio at the highest hygienic level? Then get in contact with us!