Shrapnelz Tattoo Needles
Top offers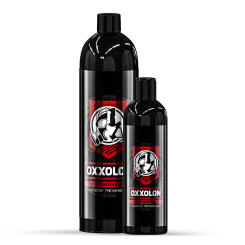 THE INKED ARMY - Oxxolon Needle Cleaner - different sizes
Taper, texture, material and many other criteria ... Demands on Tattoo Needle s are very large and we know that.
So we spent a long time looking for high-quality Tattoo Needle s that meet our requirements and those of our customers and colleagues.
Thanks to a tip from overseas, we came across with these gems, have them thoroughly checked and considered them more than just good. Here we present you
The Inked Army
SHRAPNELZ
Tattoo Needle
s. The needles are perfect for every professional tattoo artist and anyone who wants to be.
We offer the needles in an unbelievable variety of sizes and thicknesses as liner, fine liner, bugpin liner, hollow liner, tight liner, textured liner, round shader, textured round shader, magnum, round magnum, bugpin magnum and bugpin round magnum.
Of course, we have not only paid attention to the highest quality in the The Inked Army Shrapnelz, but also guarantee you the best value for money.
The tattoo needles remain pointed even during the longest tattoo session to the last minute. So why are you still thinking unnecessarily?
Get our Shrapnelz Tattoo Needles and go relaxed and prepared through your tattoo session, you will be amazed by the result.. Guaranteed!