Studio Equipment
Top offers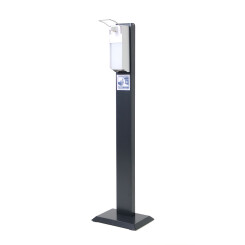 CONPROTA - Hygiene Station Spender Manual 500 ml + Caramba 1000 ml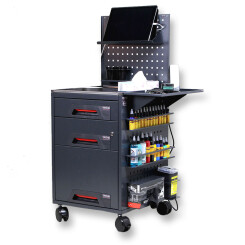 TAT HQ - Workstation
For the right feel-good atmosphere in your tattoo studio you need harmonizing tattoo studio equipment.
We have tested a variety of tattoo chairs, armrests, work trays and lights for you and your customers and included the best that the market has to offer in our tattoo supplies range.
Practical sorting aids, decoration and other equipment may not be missing in your tattoo studio, of course, so that a tattoo session for both parties brings the best possible satisfaction and creates a relaxed, confident atmosphere.
A neat, clean and stylishly furnished tattoo studio will make a positive impression on your customers. They will share it with others and put positive feedback into the world. Thus, you and your tattoo studio stay positive in memory.
Take a look around and decorate your tattoo studio to your heart's content!
Would you like a few furnishing tips or do you have any questions about the tattoo studio facility?
Then our crew will be happy to help.