Disposable Cart. Grips
Top offers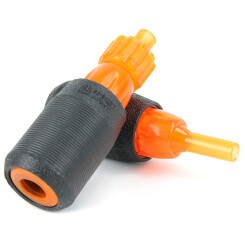 THE INKED ARMY - BARREL - Disposable Tattoo Cartridge Grip - Ø 30 mm
Here you get high-quality disposable cartridge grips made of robust plastic and skin-friendly silicone.
The BARREL disposable cartridge grips from The Inked Army are based on the user-friendly shape of the classic barrels.
The non-slip surface texture has also been adopted and ensures optimum grip when tattooing.
They have a flexible, adjustable needle stroke that can be changed by turning the handle.
You can also purchase them in two different versions.
They are suitable for all common machine types and all needle module Systems.