Stencil and others
Top offers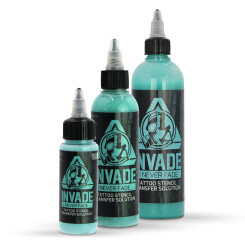 THE INKED ARMY - Invade - Stencil Solution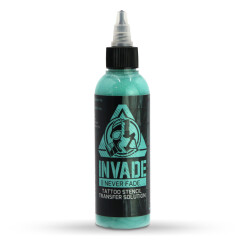 THE INKED ARMY - Invade - Stencil solution - 100 ml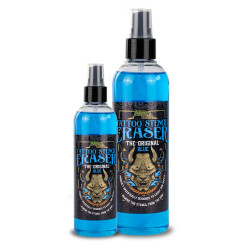 ALOE TATTOO - Tattoo Stencil Eraser
At Stencil and Co., you'll find everything you need to put your tattoo art on your client's skin.
If you like to create freehand artworks, our TomBow ABT Brush Pens are the perfect choice. The fine point of these pens ensures an exact line on the skin of your customers. You can so create individual and creative works of art while drawing, which you can then easily tattooing.
If you want to use classic stencil paper, we have it in different versions for you, here you will definitely find the right one for your drawing.
We also have special copying pens, skin markers and drawing pens for you in our assortment.
To transfer your drawing to the skin, you need a stencil fluid, such as Stencil Stuff or the Speed Stick. Again, we have an innovative novelty for you: INVADE never fade. Invade is a stencil liquid from The Inked Army, which razor-sharp transfers your tattoo on the skin, a blurring of the stencil is here excluded, unlike any other stencil fluids.